So today I received this Tweet. I thought I'd share my response...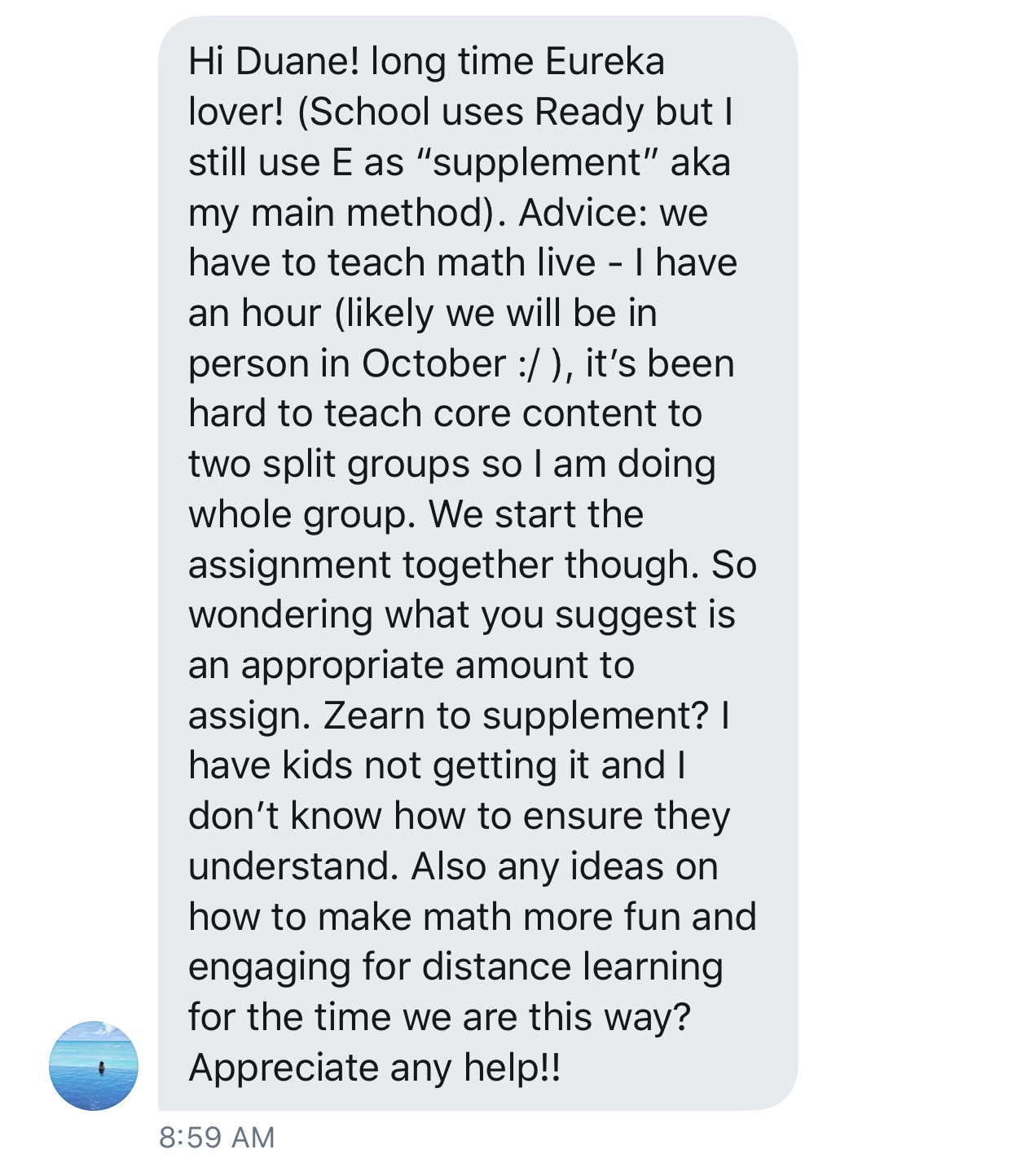 Hey there! This is tricky advice to give because I don't want to lead you towards breaking any rules that you need to follow, it here are some quick thoughts...
My general goal during my synchronous (live teaching) time is to ...
Read the rest of this topic
(267 words)