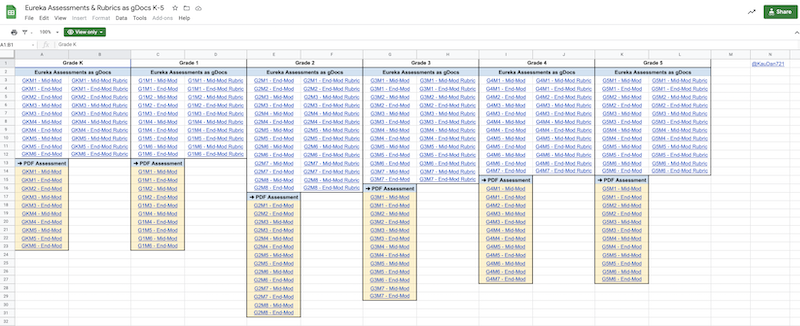 A fellow Eureka Math user, Daniel Kaufmann, created this wonderful spreadsheet of all the module assessments. He did the amazing work of converting all the assessments into Google Docs to make customization easier for you!
He shared this with the EMBARC community long ago, but I think we forgot to post it.
Here it is...better late than never!
https://docs.google.com/spreadsheets/d/1aa7Cbe8KD5UELb1xapmm_OsCPl7LwenrHIajfQQZyzM/edit?usp=sharing