Friday, December 2, 2022, 4:28 PM
Course:
Other Resources (Other)
Glossary:
A growing database of additional resources
CPM Virtual Algebra tiles
Didax collection of virtual manipulatives
GeoGebra Virtual Manipulatives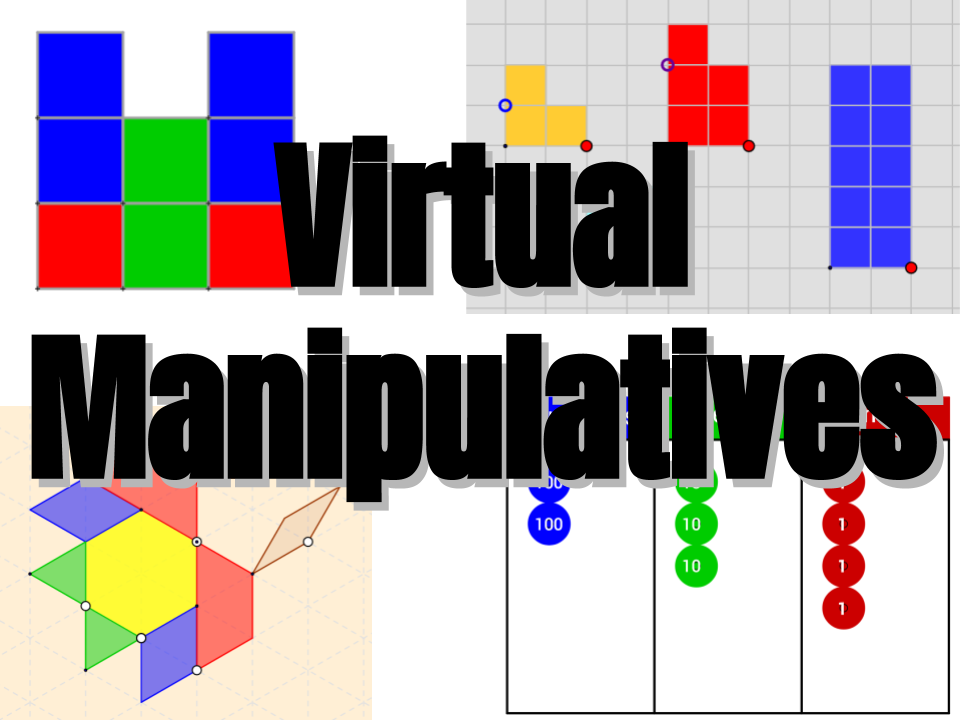 GeoGebra is a wonderful tool. Create your own interactive applet or use one of the thousands that have already been made.
Mathigon PolyPad

An incredibly versatile virtual manipulative that is easy to use.