Guides for customizing, omitting, and condensing lessons
Three options to choose from for how to omit and condense lessons:
| | | |
| --- | --- | --- |
| Eureka Essentials | Math Collective | Great Minds |
| | | |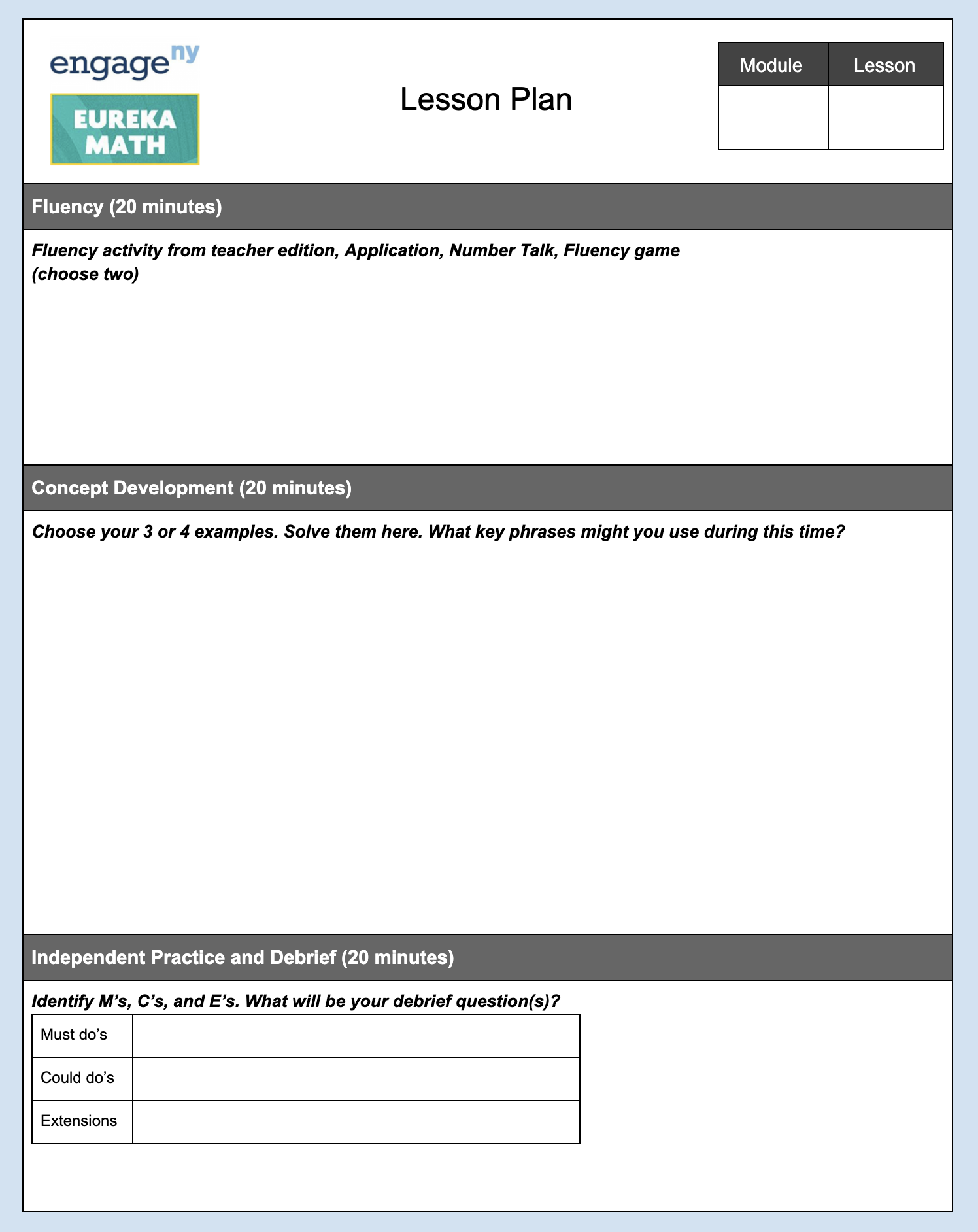 Teachers have been asking for a lesson plan format. Here is how a typical lesson might flow...
https://docs.google.com/document/d/17Z2Dz0mPedM7RitDIM3RZap7qTKdX0DCudSVnNiSx7k/edit?usp=sharing
Fluency (20 minutes)
Choose any two of the following: fluency activity from the teacher edition, application problem, Number Talk, fluency game
Concept Development (20 minutes)
Be super thoughtful about the 3 or 4 examples you will share. Write the problems AND SOLVE THEM! What key phrases might you use during the concept development?
Independent Practice and Debrief (20 minutes)
Identify your M's, C's, and E's. What will be the debrief question(s) you will use?
Last modified: Monday, January 10, 2022, 9:28 AM