Building fluency through games
---
Developing fluency requires a balance and connection between conceptual understanding and computational proficiency. Computational methods that are over-practiced without understanding are forgotten or remembered incorrectly. Conceptual understanding without fluency can inhibit the problem solving process.
– NCTM, Principles and Standards for School Mathematics, pg. 35
---
There is much research that tells us using timed tests to ensure/practice/measure fluency causes math anxiety (and here). Moreover, research even shows a negative correlation between the use of timed tests and fact retrieval. Since fluency is essential, how do we help our students become fluent with their math skills? GAMES! I found these documents here….http://tools4ncteachers.com/

Click on a link and Enjoy!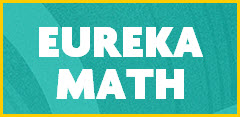 Eureka Math card games, help build math fluency in fun and engaging ways. These 10 card games, curated by their team of teacher-writers, are broken out by grade level and can be played with any standard deck of cards.
---
And another one…
This is one of my favorite multiplication games that students can play offline…
http://www.multiplication.com/our-blog/jen-wieber/graph-grid-multiplication-game-and-video
Last modified: Friday, October 11, 2019, 10:02 AM